Another month that I have done poorly reading. Honestly, it was completely my fault because I have been binge watching Doctor Who. Seriously guys I love TV just as much as books. I know most of you are probably shocked that I just said that because this is a dedicated book community. Anywho, that is just me. I hope everyone had a great May and will even have a better June.
Books Read:
Finale by Stephanie Garber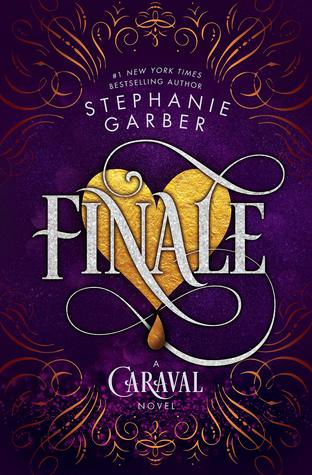 You can check out my review below!
Currently Reading:
Stain by A.G. Howard
Hiding in the corner because I have been reading this since January even though I love it.
Blaze by Hope Bolinger
I hope to finish this ASAP since it is being published TODAY. Oh, and it is a young adult christian so pretty neat.
Blog Post:
TV:
Doctor Who, of course
The Perfect Date, which was ADORABLE!
The Kissing Book; guys I am IN LOVE with this movie. Like I need to watch it over and over again.
Oh, and A LOT of kids shows because of baby.
Grey's Anatomy season finale. I am not okay…
Teen Mom 2 season finale. I have officially been watching the Teen Mom franchise for 10 years.
---