I hope everyone has had an awesome April! The last Top 5 Tuesday topic for this month is sequels I need to get to. This was rather easy considering I these have been my most anticipated reads since the first book in these series.
Top 5 Tuesday is a weekly meme hosted by Shanah @ Bionic Book Worm. If you want to participate just link back to her post!
---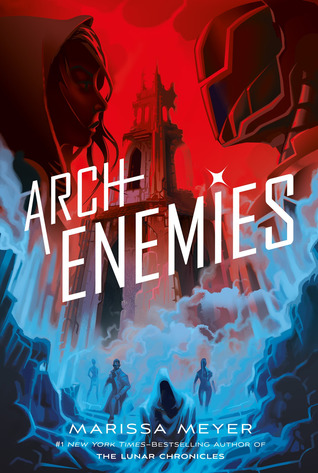 I have had this since January. I really can't wait to get to Archenemies. I loved, loved Renegades!
I have a love hate relationship with The Cruel Prince. But I want to read The Wicked King SO BAD!! Plus I need this edition because just look at this gorgeous cover!
Wildcard is probably the last one I will read on this list. But I still want to read it ASAP considering the ending to Warcross was WOW.
Daughter of the Siren Queen has been out too long for me to have not read it yet. I seriously loved Daughter of the Pirate King. I am all about pirates y'all.
---
Let's Chat!
What are some sequels you HAVE to get to asap?