Hi guys! As everyone knows I will be delivering my baby any day now. Actually, by the time this post is published, I may be in the hospital because my OB has talked about inducing me. So defiantly a hectic time going on. I am trying to get a lot of things scheduled ahead of time.
Back in September the lovely Rebecca tagged me to do the Three Bookish Things Tag. Thank you tons! Sorry, it has taken me so long to get to it. Anywho, let's get on with it. She is one of my favorite bloggers so please check her blog out!
---
THREE READ ONCE AND LOVED AUTHORS
Holly Bourne: With the brilliance of It Only Happens in the Movies, I just fell in love with her writing.
Adrienne Young: Sky in the Deep was one of my favorite fantasy reads of 2018, if not my favorite. I will happily read her next books.
Tricia Levenseller: I absolutely loved Daughter of the Pirate King. I can't wait to read the sequel and her new novel about Vikings!
THREE TITLES I'VE WATCHED BUT HAVEN'T READ
Gone with the Wind: I would like to "attempt" to read this monstrosity of a book one day.
The Great Gatsby: I really enjoyed the movie so I really would love to read this.
The Lord of the Rings: Yes, I haven't read this. No, I probably won't.
THREE CHARACTERS YOU LOVE
Laura Jean from To All the Boy's I've Loved Before: I am going to have to agree with Rebecca on this one. She is just so likable all the way around. I would like to think we could have been besties in high school.
Rhysand from ACOTAR: I mean he is just almost perfect all the way around. I love the dark him, the sweet sides of him, just everything.
Kell from ADSOM: He is just too precious, misunderstood, and alone. I just want to hug him and not let go.
THREE SERIES BINGED
A Court of Thorns and Roses: Do I need to explain myself?!
The Splintered Series: I don't think I put this series down until it was finished.
The Royals: I read the first three before the others came out. I was in awe with it at that point in my life.
THREE UNPOPULAR BOOKISH OPINIONS
Harry Potter isn't the greatest series out there. I did enjoy it though, It just isn't my favorite nor was it life-changing.
Even though I love ACOTAR, I most likely won't read Throne of Glass just because there is A LOT of books in that series.
Hmm, since I am having problems thinking of something I am going to go with Rebecca's answer on this with the book subscription boxes. I would love to get them but they're super pricey and would accumulate a lot of stuff I would run out of room for.
THREE CURRENT FAVORITE BOOK COVERS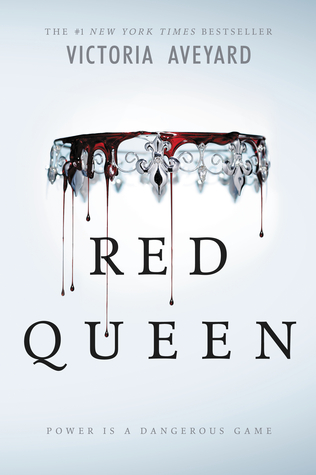 THREE GOALS FOR THIS YEAR
Manage to read 20 books. With a new baby and me being a first time mom I am scared of how I will manage my time.
Still be pretty active on my blog.
Request less ARCs and read what I already own.
TAG! YOU'RE IT:
Please do not feel obligated to do this!
---