Another wonderful topic Shanah came up with this week is Tropes i've had enough of. Some more of our beloved and betrothed tropes.
Top 5 Tuesday is a weekly meme hosted by Shanah @ Bionic Book Worm. If you would like to participate here are the the topics for October.
1) The off limits romance
Let me just say I know this trope all too well, in reality. It is horrible, selfish, and just plain wrong. PLEASE STOP.
2) Life changes because of a boy or girl
Seriously, you DO NOT need anyone to rescue you or change you. Find yourself then think about a relationship.
3) Illness as a quirk
Enough said.
4) A jerk because they had trauma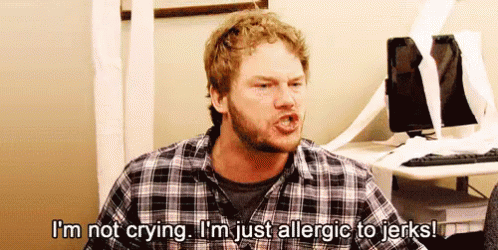 In the real world majority of people has had trauma. *pointing at myself also* I do not let that define me. You can't just think the world is out to get you and be a jerk because you have had some problems in life.
5) I only want the hot person
I feel like I see this a lot. I just watched Sierra Burgess is a loser. Let's be honest, he wouldn't have even thought of Sierra in a romantic way if he hadn't got to know her personally. We all know the hot guy will not give the "okay" looking girl a second glance. This is reality though, not just a trope.