Happy Tuesday everyone! Even though I went to the beach last week I have been in the fall mood since the last week in August. I even had my fall decor up by September. It is my favorite season so I am just glad it is that time again. This week's topic is Top 5 Cozy Fall Reads.
Top 5 Tuesday is a weekly meme hosted by Shanah @ Bionic Book Worm!
1) The Night Circus by Erin Morgenstern
Even though this wasn't my favorite read, I absolutely loved the world building. Erin done wonderfully in describing EVERYTHING with such fine detail. I could smell the smells, hear the noises, etc. For that reason I feel like this could be a cozy read.
2) A Walk to Remember by Nicholas Sparks
Not only is this cover just inviting for some fall foliage but this story is just amazing. It obviously is sad because it is Nicholas Sparks but I could curl up in a blanket and read his books anyday.
3) Harry Potter and the Goblet of Fire by J.K. Rowling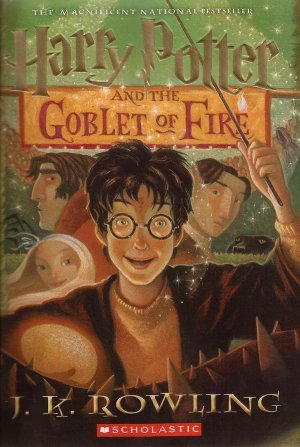 I haven't read the books in forever but I have watched the movies 458734985 times. I remember the seasons changing at Hogwarts. I love the challenges in this one. Plus, Harry Potter is just another one I could read on a cool, fall day.
4) Tuck Everlasting by Natalie Babbitt
So I haven't read this in many, many years. But this is just one of those books you can't forget. Maybe it is the cover of the book that is so inviting for a cozy read or the story itself.
5) Because of Winn-Dixie by Kate DiCamillo
And yet another book I haven't read in many years. I know this was set in summer but the story is so warming to the heart. 
I NEED MORE COZY FALL BOOKS. PLEASE RECOMMEND ME SOME GREAT THINGS.