Have you ever just feel in love with a book and think there is no wrong in it? Well I am sure some people would disagree with you. I will be featuring books that I absolutely loved but have seen a lot of negative reviews about. But everyone has their own opinion and honestly I love that.
Top 5 Tuesday is a weekly meme hosted by Shanah @ Bionic Book Worm.
Top 5 Tuesday is a weekly meme where I explore different topics. If you are interested in participating I would love to have you! Here is a list of my Upcoming topics in April – please remember to ping back a specific post of mine so I get a notification and I will add you to the participants list!
Fifty Shades of Grey by E.L. James
I read this book (I think) in one setting I loved it so much. Really I thought a lot of people loved it but once I discovered Goodreads I was shocked at how many people actually dislike this.
Paper Princess by Erin Watt
So this is probably my favorite book of all time. I can see where people would have an issue with it though. But gosh I have reread this book more than any other. I LOVE it.
New Moon by Stephenie Meyer
Actually I have seen people complain about this whole series. But for the people who do love this series majority of them are Team Edward and hated New Moon. I AM TEAM JACOB AND ALWAYS WILL BE. I was so in love that my teenage self had Jacob everything. Posters, bracelets, shirts, etc.
Looking for Alaska by John Green
This has a good rating on Goodreads. Still I have seen a lot of people dislike John Green's work in general. Not necessarily this book but you get this jist. I have read 3 of his books and have adored each one of them. I think he is a fantastic writer.
Caraval by Stephanie Garber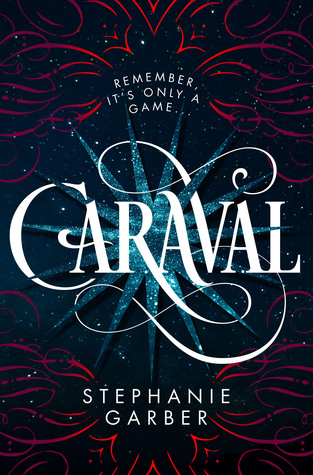 A lot has compared this to The Night Circus. Everyone seems to love The Night Circus and this one not so much. Personally I liked Caraval so much more than The Night Circus.
Really this was harder than I thought because I feel like I usually dislike books everyone else loves. Oh well.
What are some you loved but disliked?