I am truly humbled to be nominated for this award! Two times just here recently! I feel like such a small, little blogger compared to these wonderful and amazing bloggers. Thank you all so very much ❤️️
Jasmine @ Jasmine's Reading has such a beautiful, beautiful blog and bookstagram!
Malanie @ Malanie Loves Fiction does lovely post. She is funny and refreshing!
The mystery blogger award is an award for amazing bloggers with ingenious posts. Their blog not only captivates; it inspires and motivates. They are one of the best out there, and they deserve every recognition they get. This award is also for bloggers who find fun and inspiration in blogging; and they do it with so much love and passion.
Rules:
1. Put the award logo on your blog.
2. Thank whoever nominated you and include a link to their blog.
3. Mention the creator of the award and provide a link to their blog as well. (Maggie @okoto enigmas blog)
4. Tell your readers three things about yourself.
5. Nominate 10-20 people. (I only done 6)
6. Notify your nominees.
7. Ask your nominees any five questions of your choice, specifying one weird/funny question.
8. Share a link to your best post(s).
3 Facts About Myself
When I was born I originally was going to be named Brittany. My dad (how ironic he isn't even in my life anymore) did not like that name at all. My aunt (dad's sister, which really isn't in my life anymore neither) came up with Crystal. I am grateful because Crystal defiantly suits me.
I had eyes for my husband long before we started dating. Our families have known each for as long as I have been alive pretty much. My aunt and his granny mentioned him to me. I creeped on his facebook and his lovely piano videos (what girl doesn't love to be serenaded?) Nothing happened for a few years until one day I meet him at a wedding of one of my friends which he was playing in. Then the rest is history.
I absolutely love animals. I can't even see an injured animal without breaking down into tears. Literally. If I could I would save them all. I am a huge advocate for any animal organization.
Jasmine's Questions
How do you keep track of the books you've read and want to read?
Goodreads! My shelves are my babies. Plus I like to keep track in my bullet journal.
Is there a book that you were required to read and really enjoyed?
The Help by Kathryn Stockett. I enjoyed it more than I thought I would.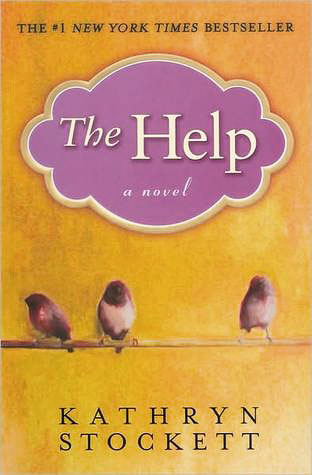 Describe your perfect reading experience (where are you, what's the weather like outside, what is the time of day, be as detailed as possible).
I am on my front porch at night. The sky is clear and all you can see are stars with a full moon. The crickets and frogs are the only thing I can hear. The summer night breeze is gently blowing the trees. Everything is so peaceful and relaxing. Hopefully I will get to have many summer nights like this, this year.
Name a book that changed your life or transformed your opinions or perspective on something.
Turtles All the Way Down by John Green. I truly never realized how bad OCD can be.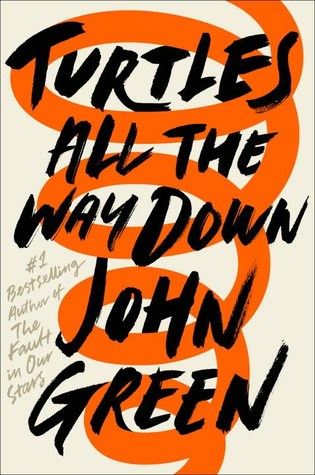 *If you're comfortable, please share a really embarrassing moment (maybe it's book-related!)
I have many embarrassing moments on a daily basis pretty much. Like I said before I get my words mixed up all the time. Only when I speak though. And not surprisingly I can't think of any at the moment…
Malanie's Questions
If you had a million dollars, what would you spend it on?
Pay my debt off, give some to my family, give a lot to my church , charities, put some into stocks, put the rest into savings, oh and buy books!
What hyped book, do you hate/dislike?
Hmm, the one popping into my head at the moment is Lord of the Flies. I haven't ever really hated a book but I do dislike this one.
What is your worst and best trait?
My worst trait is being restless minded. It can cause me to be unstable. My best trait is being compassionate.
What is the most interesting thing you've read this week?
I have just been reading one so far this week, Heir of Ashes by Jina S. Bazzar.
If you were arrested with no explanation, what would your friends and family assume you had done?
Probably reckless driving, haha.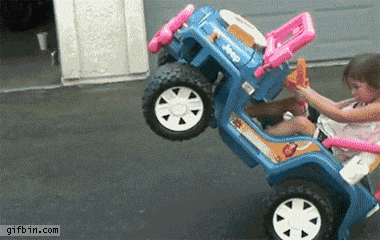 I Nominate
Meagan @ Quibbles and Scribbles
Danielle @ The Introverted Book Nerd
Ash & Lo @ Windowsill Books
Maxi @ Enthralling Umbrella Books
Mandy @ Book Princess Reviews
Rebecca @ My Life as a Sports Fangirl
My Questions
Where did your blog name come from?
What is your most anticipated read of the year?
If you could live anywhere in the world where would it be?
What is your favorite hobby, besides reading?
What is your favorite cheesy joke?