I have been in the mood to do a tag for a few days now. Once I seen Danielle post this I knew I had to do it! I am forever a 90's kid. My husband and I still watch 90's shows every day. The 90's were some of the best times. Oh how I wish things were that simple now.
Rules:
Link back to the creator The Literary Phoenix.
Freeze tag was all the rage in the 90s.  Tag someone (or many) you think would have fun with this!
Have fun!
POKEMON:
A GBA game and trading card game where you battled pocket monsters and strived to catch them all.  Back in the day, there were only 150 Pokemon.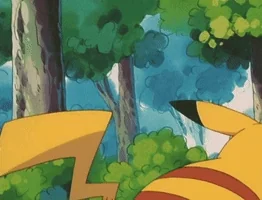 The author you need every book from.
I can't say this enough. ERIN WATT!!
AIM
AOL Instant Messaging – how 90s kids communicated with their friends after school before everyone had a cell phone.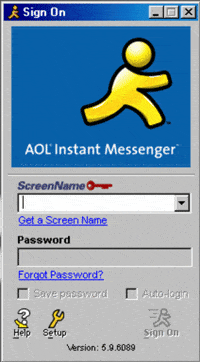 Book that connected you with your best friend.
In high school every girl, including me and my best friend, were obsessed with the Twilight series. This is probably not surprising…
FURBY
Creepy needy robots you could teach to talk and were probably demon possessed.  Somehow these made a comeback?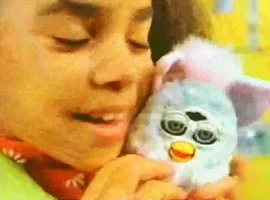 Book that seemed like a good idea but was actually a monster.
Lord of the Flies by William Golding. That book is just freaky.
N'SYNC
90s quintessential boy band. You may have heard of Justin Timberlake?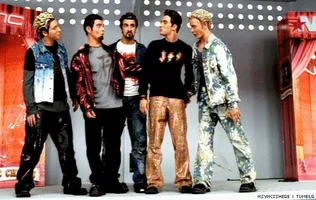 A book you hated to say Bye, Bye, Bye to.
I loved N'Sync but the Backstreet Boys were better. Sorry.
The Submerged Sun series by Vanessa Garden. I loved the world of Marin.
SLIMED!
Getting green slime thrown on you, courtesy of the show Figure it Out.  Also apparently still a thing at the Kid's Choice Awards?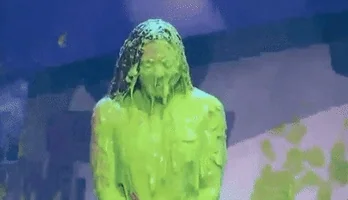 A book everyone loved but you hated.
Some of the hype books I didn't love as much as everyone were Cinder and Shadow and Bone. I didn't hate them though.
OREGON TRAIL
90s computer game you could usually play at school, which was great.  It taught us people used to die a lot of gruesome, messy deaths.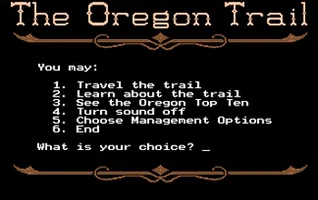 A book that made you wish you died of dysentery.
Oh gosh. I haven't disliked something this much!
The Chemist by Stephenie Meyer was quite a disappointment. It was alright but I could have done without ever reading it.
MIXTAPE/CD
Back before everyone had music on their phones (remember, we didn't have cell phones!) folks would rip their CDs and make mixes for each other.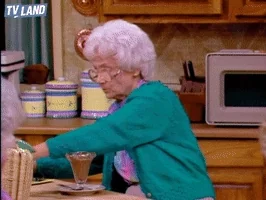 3 books you recommend to anyone, anywhere, no matter what.
Lifeline by Abbey Nash. It hasn't came out yet but when it does I will scream it from the rooftops.
Paper Princess by Erin Watt. I had to include an Erin Watt book on here, duh.
Looking for Alaska by John Green. I love his writing.
DIAL-UP INTERNET
You know how it's annoying when you aren't on LTE?  IMAGING WAITING 10 MINUTES FOR INTERNET TO START AND ANOTHER 20 MINUTES FOR GOOGLE TO LOAD!
A book that took FOR FREAKING EVER to read.
The Night Circus. It took forever to get into.
KEENAN THOMPSON
He's that guy who's been on SNL forever.  Also Mighty Ducks.  Good Burger.  Keenan and Kel.  All That.  Everything.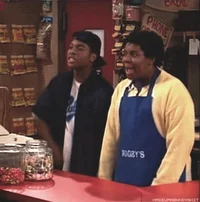 That book that you see referenced everywhere and is in everything, but that's okay because it's awesome.
A Court of Thorns and Roses series. I see it everywhere! Everywhere! I do love it but I am afraid I am going to get burned out from seeing it so much.
THUMBS UP, SEVEN UP
A game where most the class closed their eyes and seven people tapped someone's thumb and you had to guess who did it without peeking.
Book where you peeked just REAL quick at the ending because you don't like guessing games.
Hmm, I think I took a peek at Heartless by Marissa Meyer.
DUNKAROOS
These were basically just Teddy Grahams dipped in frosting, which is still a wonderful snack idea.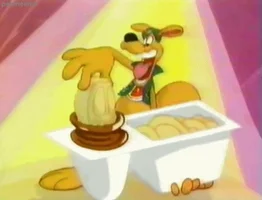 Your ideal bookish snack.
Coffee and dessert. Sometimes tea.
SCARY STORIES TO TELL IN THE DARK
Collections of short stories that would scare any sensible kid!  Plus, there were illustrations…
A book that kept you up all night.
This book! The big toe story scared me to death when I was little. All of the stories in Scary Stories to Tell in the Dark are creepyyyyy.
I have read too many books up into the wee hours of the night.
BILL NYE THE SCIENCE GUY
Basically the coolest thing you got to do in science class was watch Bill Nye.  He has a Netflix show again!
A book that taught you something new.
Destination Truth: Memoirs of a Monster Hunter by Josh Gates. This is one of my favorite shows so I had to read his book. There are a lot of unique facts in here that I found enjoyable to learn.
I Tag:
Any of my fellow 90's kids! Link back to this post so I can see your answers!
---
I loved this tag! I definitely was feeling nostalgic.