I hope everyone had a wonderful Christmas! Today I am recuperating from the holidays by binge watching Doctor Who. So I had time to do a post! Top ten books I am looking forward to in 2018. This will be my first Top Ten Tuesday guys! It was created by The Broke and the Bookish.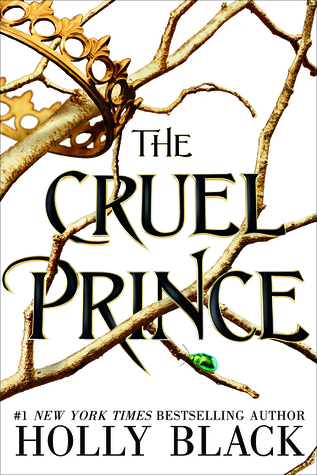 Goodreads Synopsis: Jude was seven years old when her parents were murdered and she and her two sisters were stolen away to live in the treacherous High Court of Faerie. Ten years later, Jude wants nothing more than to belong there, despite her mortality. But many of the fey despise humans. Especially Prince Cardan, the youngest and wickedest son of the High King.
To win a place at the Court, she must defy him–and face the consequences.
In doing so, she becomes embroiled in palace intrigues and deceptions, discovering her own capacity for bloodshed. But as civil war threatens to drown the Courts of Faerie in violence, Jude will need to risk her life in a dangerous alliance to save her sisters, and Faerie itself.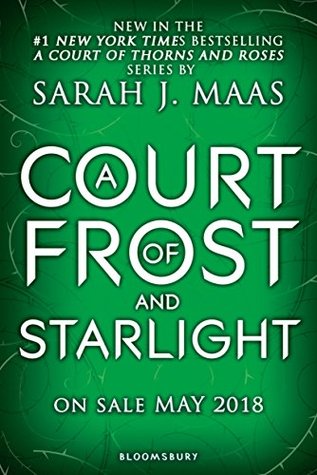 Goodreads Synopsis: Feyre, Rhys, and their close-knit circle of friends are still busy rebuilding the Night Court and the vastly-changed world beyond. But Winter Solstice is finally near, and with it, a hard-earned reprieve. Yet even the festive atmosphere can't keep the shadows of the past from looming. As Feyre navigates her first Winter Solstice as High Lady, she finds that those dearest to her have more wounds than she anticipated—scars that will have far-reaching impact on the future of their Court.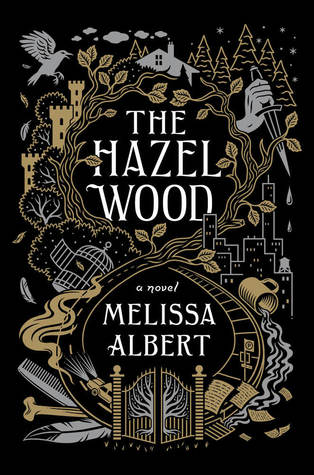 Goodreads Synopsis: Seventeen-year-old Alice and her mother have spent most of Alice's life on the road, always a step ahead of the uncanny bad luck biting at their heels. But when Alice's grandmother, the reclusive author of a cult-classic book of pitch-dark fairy tales, dies alone on her estate, the Hazel Wood, Alice learns how bad her luck can really get: Her mother is stolen away―by a figure who claims to come from the Hinterland, the cruel supernatural world where her grandmother's stories are set. Alice's only lead is the message her mother left behind: "Stay away from the Hazel Wood."
Alice has long steered clear of her grandmother's cultish fans. But now she has no choice but to ally with classmate Ellery Finch, a Hinterland superfan who may have his own reasons for wanting to help her. To retrieve her mother, Alice must venture first to the Hazel Wood, then into the world where her grandmother's tales began―and where she might find out how her own story went so wrong.
Goodreads Synopsis: Theodosia was six when her country was invaded and her mother, the Queen of Flame and Fury, was murdered before her eyes. Ten years later, Theo has learned to survive under the relentless abuse of the Kaiser and his court as the ridiculed "Ash Princess." Pretending to be empty-headed and naive when she's not enduring brutal whippings, she pushes down all other thoughts but one: Keep the Kaiser happy and he will keep you safe.
When the Kaiser forces her to execute her last hope of rescue, Theo can't keep her feelings and memories pushed down any longer. She vows revenge, throwing herself into a plot to seduce and murder the Kaiser's warrior son with the help of a group of magically gifted and volatile rebels. But Theo doesn't expect to develop feelings for the Prinz. Or for her rebel allies to challenge her friendship with the one person who's been kind to her throughout the last hopeless decade: her heart's sister, Cress.
Cornered into impossible choices and unable to trust even those who are on her side, Theo will have to decide how far she's willing to go to save her people and how much of herself she's willing to sacrifice to become queen.
Goodreads Synopsis: Alosa's mission is finally complete. Not only has she recovered all three pieces of the map to a legendary hidden treasure, but the pirates who originally took her captive are now prisoners on her ship. Still unfairly attractive and unexpectedly loyal, first mate Riden is a constant distraction, but now he's under her orders. And she takes great comfort in knowing that the villainous Vordan will soon be facing her father's justice.
When Vordan exposes a secret her father has kept for years, Alosa and her crew find themselves in a deadly race with the feared Pirate King. Despite the danger, Alosa knows they will recover the treasure first . . . after all, she is the daughter of the Siren Queen.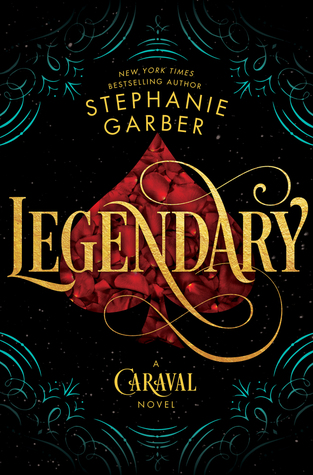 Goodreads Synopsis: Stephanie Garber's limitless imagination takes flight once more in the colorful, mesmerizing, and immersive sequel to the bestselling and breakout debut Caraval, following Scarlett's younger sister, Tella, on a journey to the empire's capital to fulfill a mysterious bargain.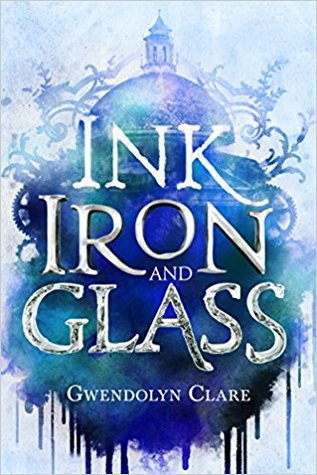 Goodreads Synopsis: A certain pen, a certain book, and a certain person can craft entirely new worlds through a branch of science called scriptology. Elsa comes from one such world that was written into creation by her mother—a noted scriptologist.
But when her home is attacked and her mother abducted, Elsa must cross into the real world and use her own scriptology gifts to find her. In an alternative 19th-century Italy, Elsa finds a secret society of pazzerellones—young people with a gift for mechanics, alchemy or scriptology—and meets Leo, a gorgeous mechanist with a smart mouth and a tragic past. She recruits the help of these fellow geniuses just as an assassin arrives on their doorstep.
In this thrilling debut, worlds collide as Elsa unveils a deep political conspiracy seeking to unlock the most dangerous weapon ever created—and only she can stop it.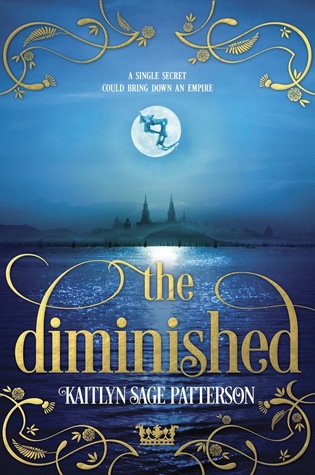 Goodreads Synopsis: In the Alskad Empire, nearly all are born with a twin, two halves to form one whole…yet some face the world alone.
The singleborn
A rare few are singleborn in each generation, and therefore given the right to rule by the gods and goddesses. Bo Trousillion is one of these few, born into the royal line and destined to rule. Though he has been chosen to succeed his great-aunt, Queen Runa, as the leader of the Alskad Empire, Bo has never felt equal to the grand future before him.
The diminished
When one twin dies, the other usually follows, unable to face the world without their other half. Those who survive are considered diminished, doomed to succumb to the violent grief that inevitably destroys everyone whose twin has died. Such is the fate of Vi Abernathy, whose twin sister died in infancy. Raised by the anchorites of the temple after her family cast her off, Vi has spent her whole life scheming for a way to escape and live out what's left of her life in peace.
As their sixteenth birthdays approach, Bo and Vi face very different futures—one a life of luxury as the heir to the throne, the other years of backbreaking work as a temple servant. But a long-held secret and the fate of the empire are destined to bring them together in a way they never could have imagined.
Cracked Kingdom by Erin Watt
Goodreads Synopsis: Book 5 in the Royals series continuing Easton Royal's story as he navigates his last year of high school and fights for his heart and that of his family.
This comes out shortly and there is still no cover. Come on Erin Watt!
Warcross Sequel by Marie Lu
There isn't any cover or synopsis but if you read Warcross then you already know the gist.
---
---
I only chose books that are coming out in 2018 but my TBR pile has a lot of stuff that has already came out. In which I am just as excited about reading!
What books, new or old, are you most excited about reading in 2018?
---
---